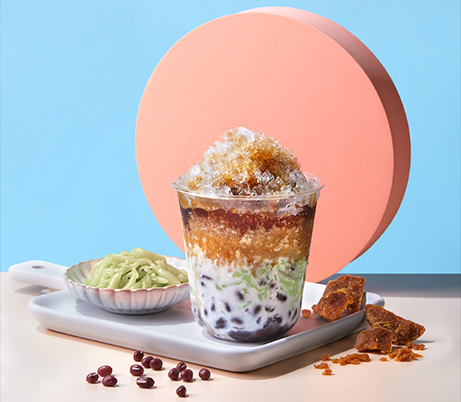 Food Junction @ NEX, Food Junction @ Rivervale Mall, Food Junction @ Great World, The Food Market @ Century Square
Ke/Quench
A new concept launched is Ke, a modern drinks and desserts concept as an extension under the Food Atrium division in the Group. Offering a variety of specialty quenchers, desserts and juice blends, Ke reimagines and incorporates these nostalgic flavours of age-old classics into trendy, modern-day renditions. Expect tantalising creations such as fresh coconut blend Coco Cloud, smooth & creamy Kopi Slush and signature Sea Salt Chendol to appeal to all. With the launch of its first outlet at Food Junction Rivervale Mall, Ke will be rolled out progressively across other outlets, complete with a Halal-Certified version at selected locations.
Must Try: Coco Cloud, Sea Salt Chendol, Kopi Slush, OG Lemon Punch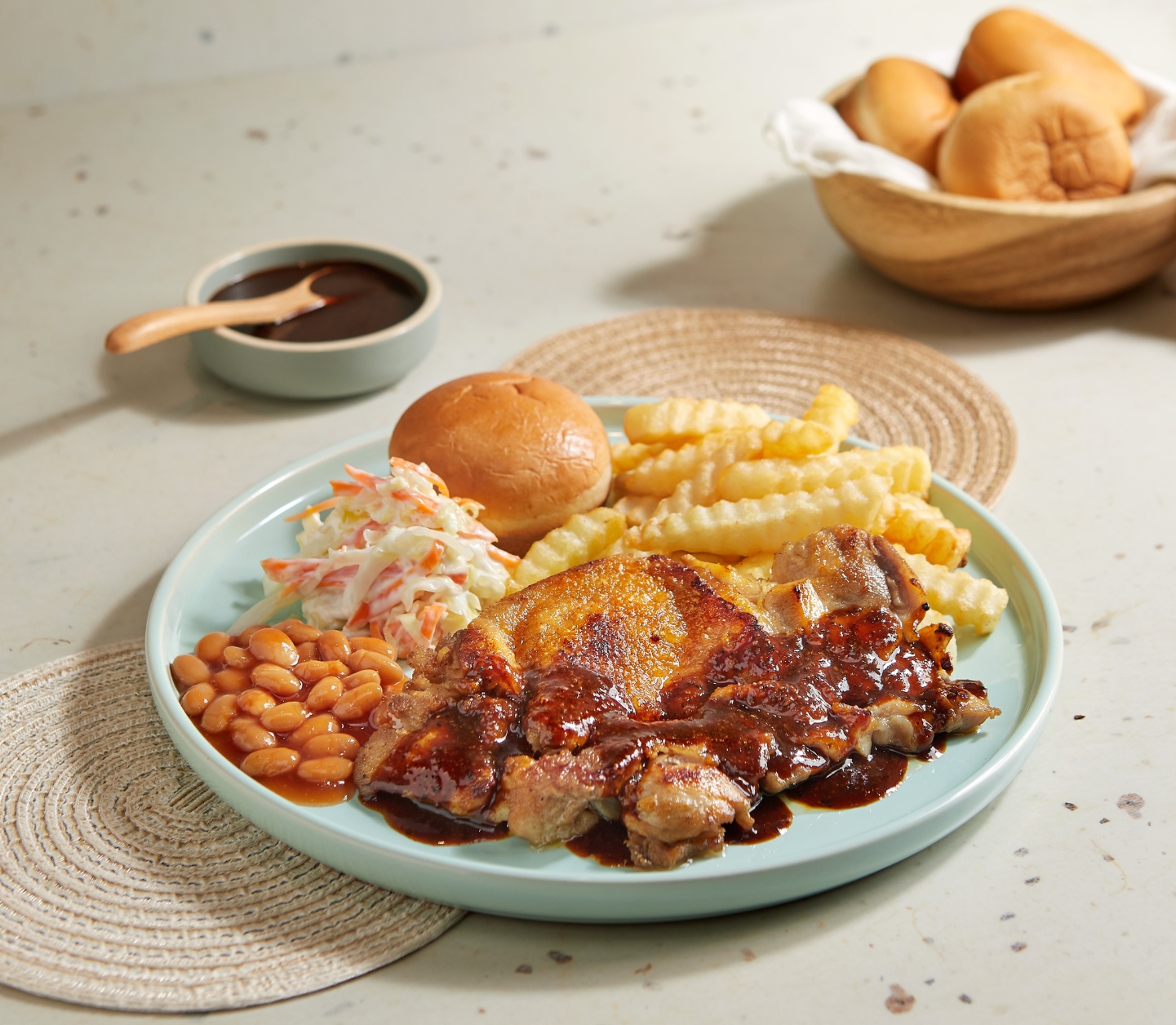 Food Junction @ Junction 8
FIREYAKI
Drawing crowds with the furious sizzle and aroma from its iron plates, Fireyaki never fails to flaunt a snaking queue of diners mesmerized by their vivid live cooking display.
Paying homage to old-school western affairs are their quintessential Chicken Chop and Pork Chop – a truly nostalgic dish elevated by their signature teppanyaki grilling method for their piquant smoky flavours while remaining perfectly moist and tender. Other crowd-favorites include the Chicken Cutlet and Fried Fish Fillet which are hailed for their jumbo-size and crisp, golden-fried batter. Served with your favourite choice of sides such as al dente spaghetti, fragrant garlic fried rice or western side of fries, coleslaw, baked beans and bun, every set is a stand-out ensemble that satisfies!
Must Try: Teppanyaki Chicken Chop Western Set, Teppanyaki Pork Chop with Tomato Spaghetti, Jumbo Fried Fish Fillet Western Set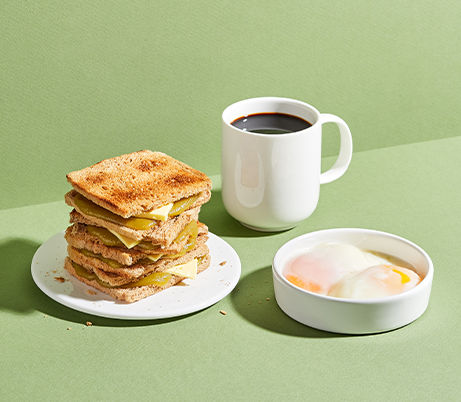 Food Junction @ NEX, Food Junction @ Junction 8, The Food Market @ Century Square, The Food Place @ Raffles City
Toast Junction
Toast Junction encompasses the soul of quintessential local breakfast fare, complemented with hearty Asian comfort food in a cosy, casual environment. Traditional Hainanese brown bread toasted warm and crisp, spread with creamy pandan kaya and salted butter – this simple and unassuming dish is the essence of a classic heritage dish in Singapore, often coupled with 2 soft-boiled eggs and a cuppa freshly brewed kopi.
Using quality coffee beans from our very own coffee roasting facility, each cup of kopi at Toast Junction is freshly ground and brewed with a traditional Hainanese method, resulting in a rich and aromatic flavour.
Must Try: Kaya Butter Toast, Thick Toast, Asian Delights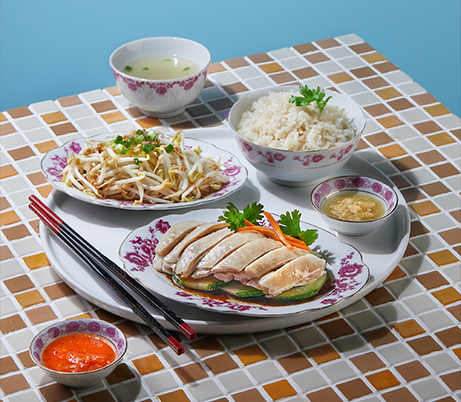 Food Junction @ Rivervale Mall
Sergeant Chicken Rice
Representing our National Dish in Singapore Day 2008 in Melbourne, 2016 in San Francisco and 2019 in Shanghai, Sergeant Hainanese Chicken Rice follows a recipe that has roots from the 70s. Using 14 different ingredients compared to the 4 or 5 used by most Chicken Rice hawkers, Sergeant's signature white chicken is steamed to tender perfection, and complemented with addictive fragrant rice prepared with rich chicken stock and fresh herbs like pandan leaves and lemongrass.
Must Try:Steamed Chicken Rice, Chicken Cutlet Rice, Ayam Penyet